Transforming Businesses & Lives
At Livian, we treat all of our agents as true partners. This partnership lies at the heart of our organization and lives and breathes through our
deep commitment and investment
in your personal and professional
journey.
We pride ourselves on being learning based, and we share all we know freely and openly.
We take your goals seriously. And we want to talk to you about them every day.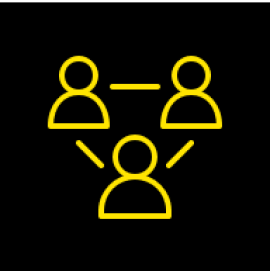 We define culture as the way in which we treat each other – with care and a deep, abiding respect.
Since joining Livian, I have been running my team like a true business. We are No. 2 in our company and top 10 in all of New England for teams! This year, we are on target for $60M."
Sandie Terenzi, Farmington, CT
Success is not a straight path. Roadblocks, plateaus, and detours happen.
Let Livian drive you to the next level.
Reaching the next level of success isn't determined by what you do, but who you have by your side. That means finding a partner who wakes up every day thinking about your success. At Livian, our purpose is to work for you by providing an all-inclusive platform that supports high-performing real estate teams from end to end. From hiring, to training, to day-to-day operations, we've created a model that simply delivers.
Is your team thriving? Is your business, by most measures, on an upward trajectory? Take a moment to consider another critical factor: work-life harmony. Livian provides the ultimate leverage by taking the guesswork, long hours, and heavy lifting out of leading a world-class team.
Livian's Agent Coaching Program is designed to help every agent achieve their professional and personal goals, no matter the experience level. Our coaches ask powerful questions, provide thoughtful insights, and have fun doing it along the way! Our team offers undeniable support with your best interests at top of mind. Find out what we can do to drastically increase your business!
Unleash Your Team's Potential
Amplify lead generation through innovative diversification strategies
Offload administrative and non-dollar-productive activities
Automate conversion through intelligent, thoughtful workflows
Lean into consistent, engaging, and of-the-moment training
Count on our team of recruiters, transaction managers, client care specialists, and more
Delegate accounting, expense management, budgeting, and more to our trusted professionals